After making history in 2018 as the first American company to reach a $ 1 trillion valuation, Apple just recently crossed the $1.5 trillion mark. Once again, it is the first one to do so.
Now, a Missouri man seems to want a slice of Apple's pie as he finds ways to sue the corporation for $1 trillion.
Stolen iPhone
Raevon Terrell Parker is accusing Apple of stealing his iPhone. As he recounted, he took his phone to an Apple store in 2018 to have it repaired.
However, the staff ended up giving him a replacement phone keeping the original one he had. Documents from the United States District Court in East Missouri also revealed that Parker believed that he was deceived into parting from his iPhone, which he said had new features.
He then mentioned that the phone had the ability to 'bypass certain start-up load screen options.' Parker claimed that it was the same feature that helped the tech giant develop the iOS 12, which was launched in 2018.
Compensation Denied
Many aspects of Parker's claims remain ambiguous. However, Macworld magazine speculates that the complainant himself might have installed a version of Apple's operating system that isn't meant for public use yet.
This might also be why the employee from the Apple Store removed it after finding it when Parker came in for repairs.
Aside from the theft claims, Parker also said that he was called 'crazy' during his visit to the Apple Store. Thus, he also listed mental health as 'priceless' in an earlier complaint.
His last attempt at suing the tech giant for compensation has been dismissed as it found to have no claim by a judge.
Apple Pays Up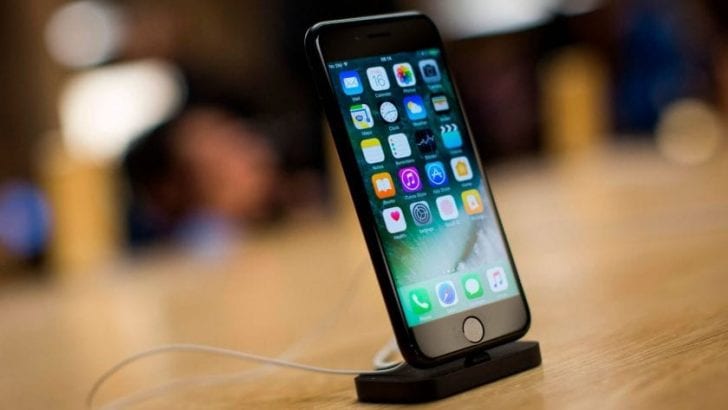 While Parker won't likely see his lawsuit see an end he desires, other people have successfully sued Apple before.
The company recently agreed to pay $500 million to settle a class-action lawsuit lodged against it for allegedly slowing down older iPhone models around the time of the launch of new iPhones.
This is allegedly an attempt by Apple to induce iPhone users to buy new phones or batteries. The lawsuit initially asked the company to pay consumers $25 per iPhone.
The minimum total payout was put at $310 million, making the settlement a win for complainants. Apple denied any wrongdoing and settled to avoid the additional costs of carrying on the legal battle.